Arsenal Sweeps In As Winners
Arsenal Scotland Supporters Club is delighted to share the praise given to the winners of the London Football Awards, as hosted by The Willow Foundation on 13th March.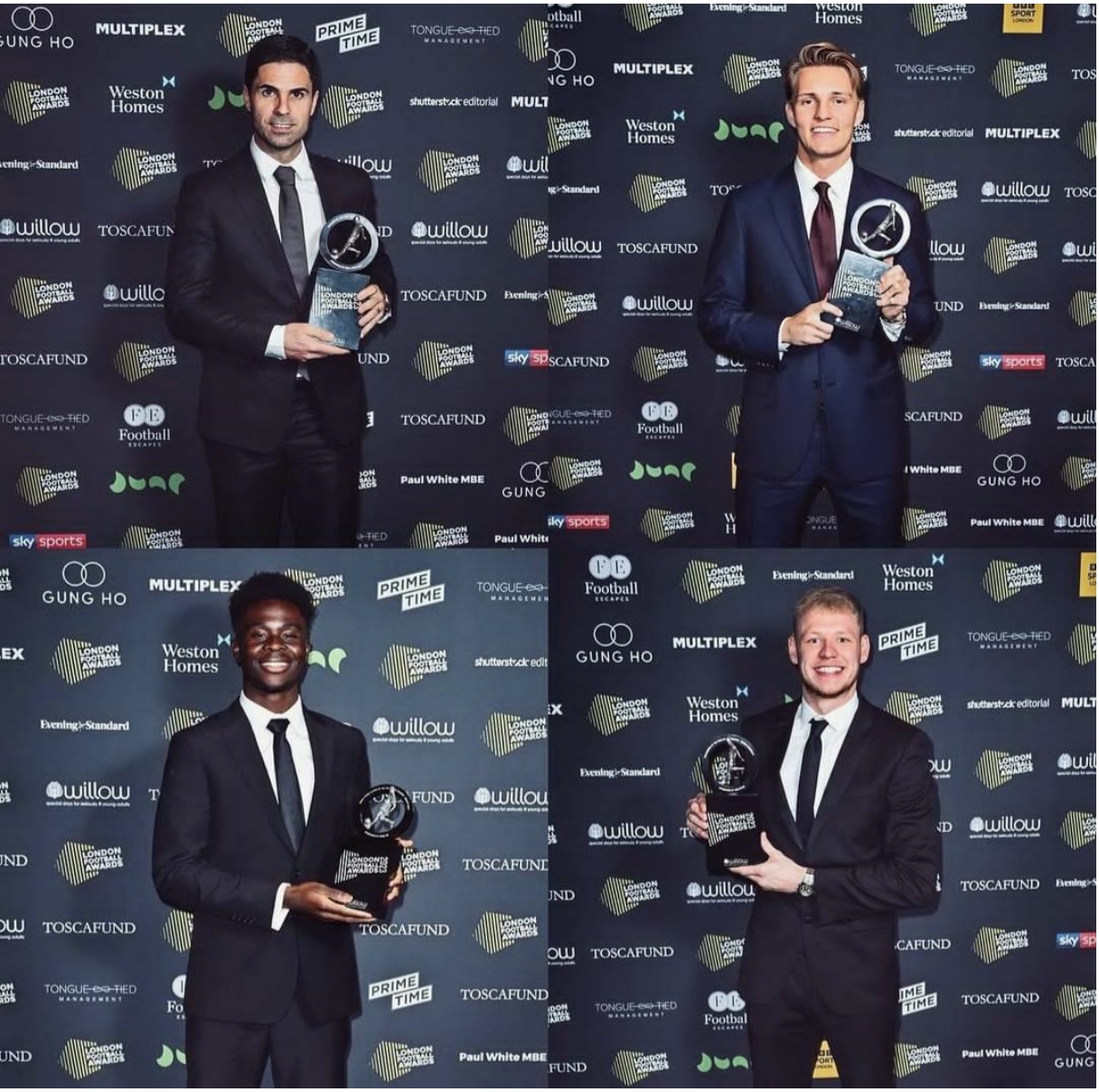 That the awards for Manager, Player, Young Player and Goalkeeper all went to Arsenal's Fab Four is both impressive and well deserved.
But we are  just as happy to see that The Willow Foundation maintains its high profile, as it should do, inspired by Megs Wilson and our club Honorary President Bob Wilson.
The Willow Foundation provides Special Days and Treats for seriously ill 16 to 40 year olds. Bob, of course, is an Arsenal Legend who represented Scotland as goalkeeper.
Arsenal Scotland are proud to be associated with Bob and over some 15 years, our club have raised and donated around £40,000 to the Willow Foundation.
Martin, Club Secretary